Bring Your Business's
INDOOR RESOURCES OUTSIDE
Every once in a while, you may find that you need access to an indoor resource outside of your place of business, such as electricity to power your holiday lights, for instance. Commercial buildings and office spaces typically have numerous plugs located inside, but not nearly as many outside. This can become problematic for businesses of all types when they need to use indoor resources outside, especially when the only option is to run a power cable or wiring through an entryway like a door, which can be a real safety hazard. That's where we come in. The ScreenLet window screen pass-through attachment is your solution for easily extending power cables and other resources from inside your establishment, to the outside. Keep reading to learn more about this valuable and affordable DIY tool, and shop our window screen insert online to get yours.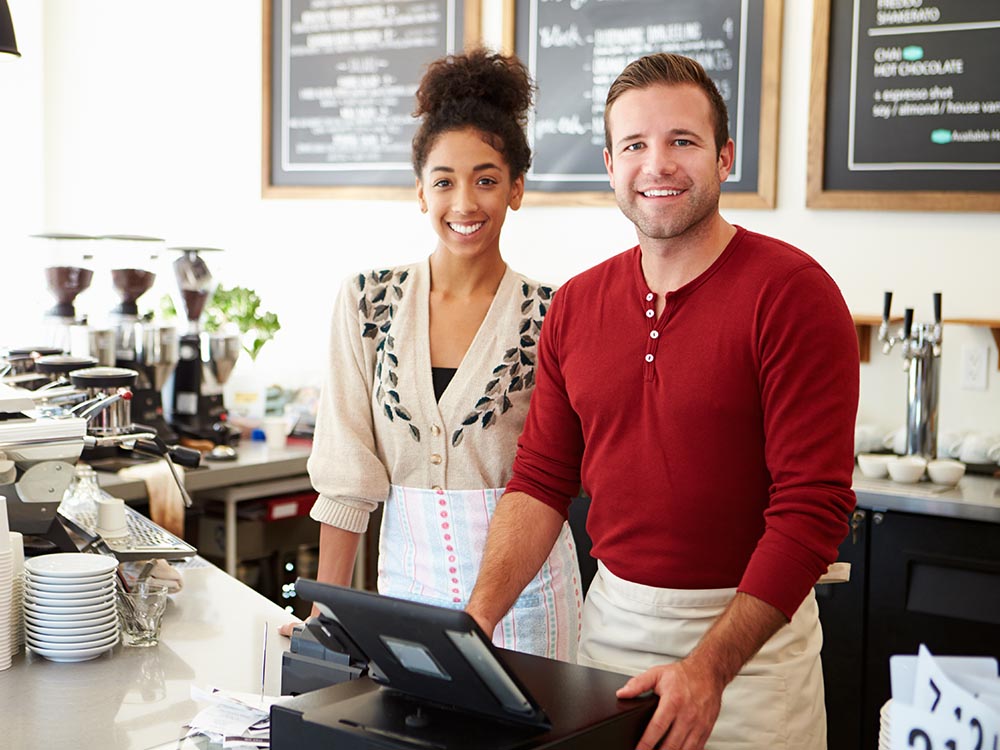 Benefits of the ScreenLet Window Screen Insert
• Greater accessibility to resources when and where you need them.
• Fits easily into any standard window screen.
• Ideal for vertical, horizontal, or crank windows.
• Incredibly easy to install.
• Run multiple power cords through the cord door at once.
• Ideal for running power cords, cabling, wiring, and small hoses outside.
• Cord doors and excess mesh deter insects from getting in.
• Perfect to use year-round.
Transform the Way You Extend Resources from Your Building
ScreenLet cord door window screen insert makes bringing your indoor resources outside a breeze. Not only is installation super easy, but it ultimately makes running power cables, wiring, hoses, and other resources outside from inside your office, restaurant, or other type of commercial building easy and stress-free. When you aren't using your ScreenLet, the insert blends right in with your screen, and there's no need to reinstall the screen. Better yet, using the ScreenLet cord door on a window as a passageway to run various resources outside is safer for you, your employees, and your patrons. It reduces the risk of tripping and falling when compared to running extension cords through doorways.
Additionally, the handy "door flap" component allows you to run cables through the screen while also keeping insects like flies and mosquitoes out. Now, that's something that just doesn't happen when you have to remove an entire screen and keep a window open to run resources outside. Plus, ScreenLet allows you to run extensions inside from outdoor power generators when you're experiencing a black out or power outage. How cool is that?
At ScreenLet, we always put safety first, which is why we do recommend using a GFCI or power surge protector when running power cords outside.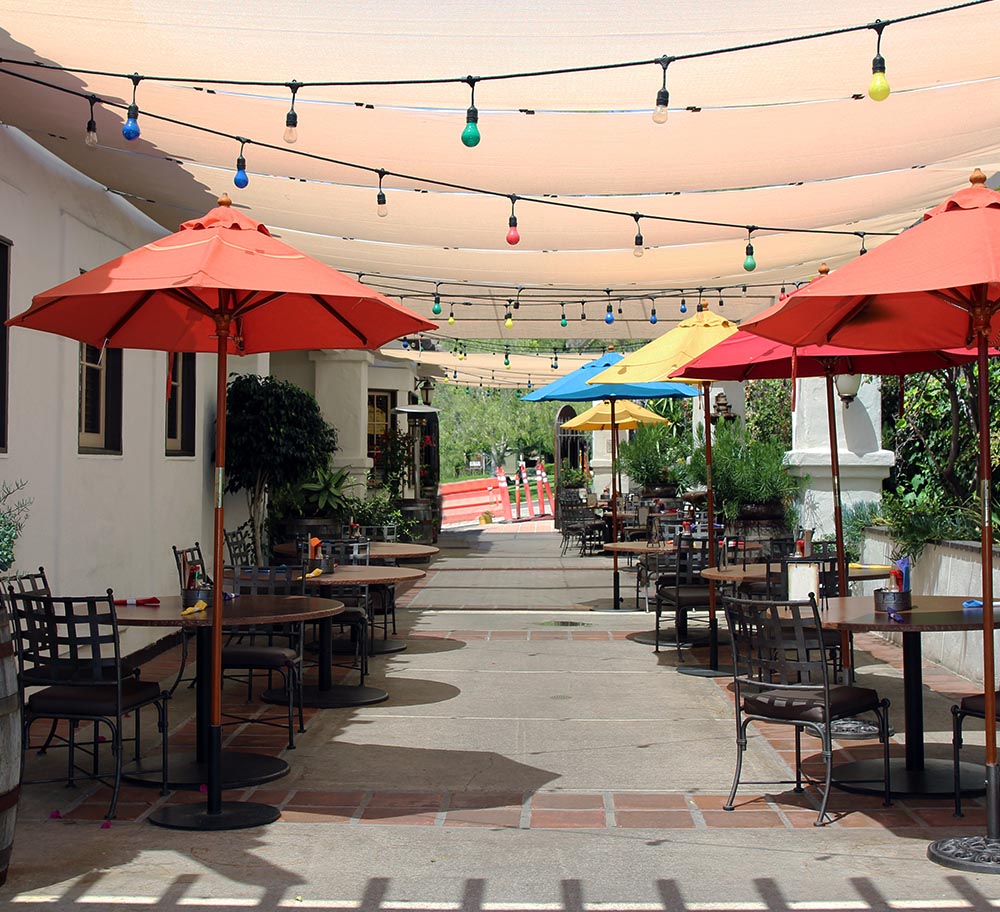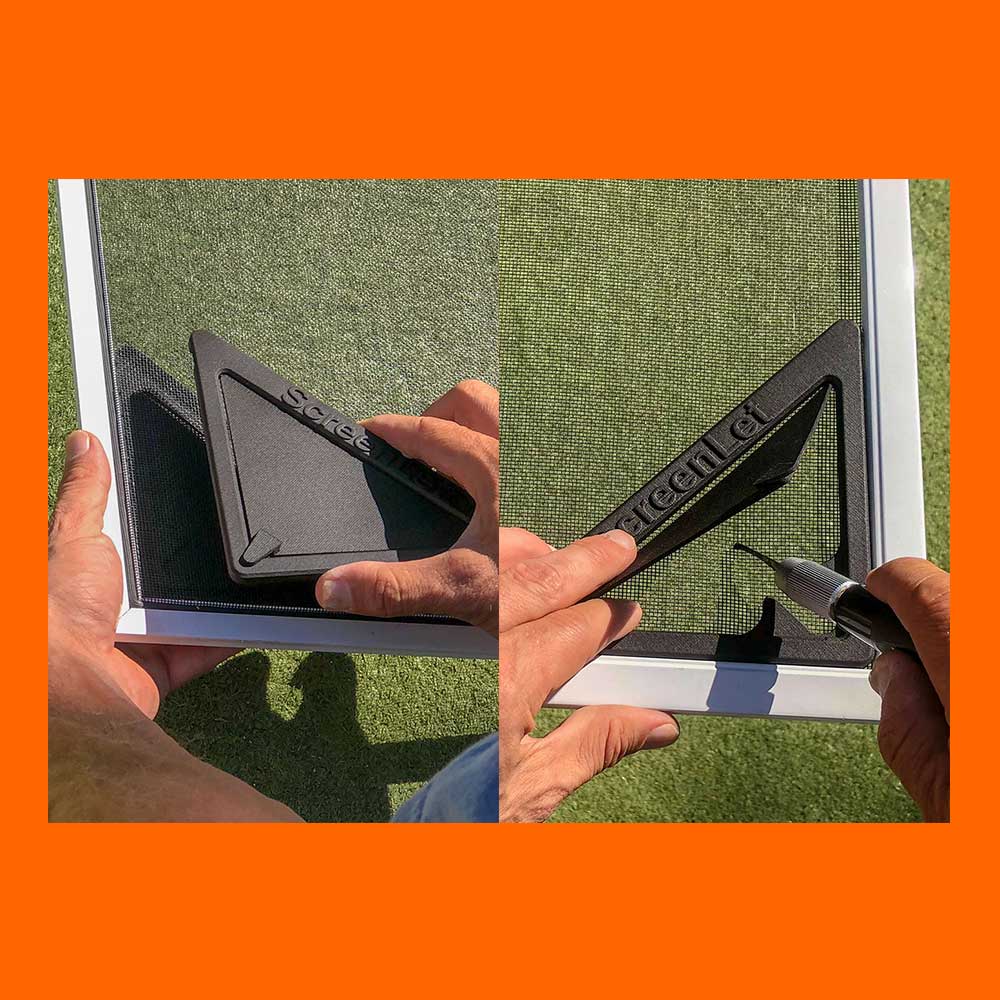 How to Install Your ScreenLet Window Screen Attachment
Installation is super easy and only takes a few minutes. The only tool you will need is a utility knife. Check it out!
1) Unpackage your ScreenLet and determine where you want to install it.
2) For easier installation, remove the screen you wish to install your cord door on.
3) Next, place the two ScreenLet attachments on either side of the screen at the right or left angle, and connect the ends together.
4) Lastly, attach the door flap piece to the other components, and using a utility knife, carefully create a small incision on your screen.
5) Do not remove the excess mesh, as it can help deter insects.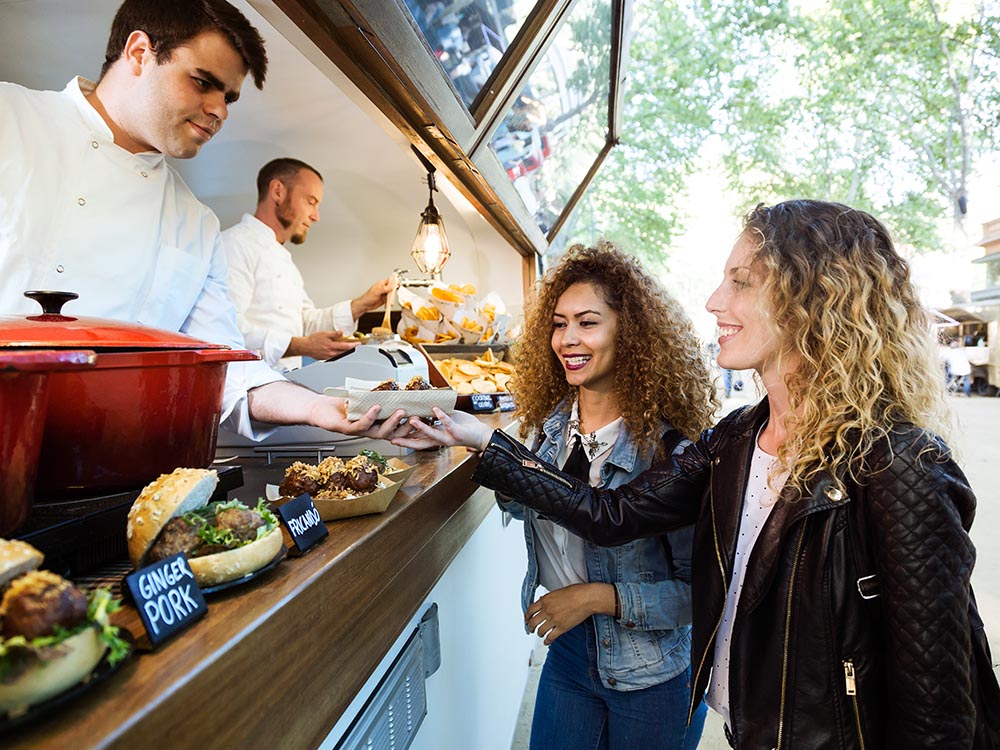 Where Can I Use ScreenLet?
The ScreenLet window screen insert is designed to fit any standard window screen of virtually any size, and on any type of commercial building, including:

• Small Offices
• Medical Offices
• Multi-Level Buildings
• Restaurants, Cafés, Bars, and Pubs
• Music Venues
• Retail Shops
• Businesses Located in Old Homes
• Food Trucks
• Spas and Salons
• And More!
Here at ScreenLet, we want to help everyone everywhere enjoy quick and convenient access to the indoor resources they need outside — when and where they need them.
Enjoy Ease of Use and Convenience with ScreenLet
The ScreenLet window screen pass-through makes many of the resources you use inside your place of business accessible outside when you need them. Whether you are doing yard work, hosting an outdoor event for your employees or customers, or you simply want to spread some holiday cheer with glowing Christmas lights, the ScreenLet window screen insert is the best solution. From electricity to water and more, ScreenLet makes it easy and convenient to extend your indoor resources outside. Order a ScreenLet for your business, and connect with our friendly customer care team with any questions you may have. Be sure to explore our FAQs for even more insights about ScreenLet.
Order My ScreenLet