Unleash Your Power and Connectivity with ScreenLet - The Ultimate Solution for Outdoor Power and Cable Access
Bring Your Inside Resources Outdoors
Do you ever wish you could easily extend your indoor power and cable resources to your outdoors? ScreenLet is here to make that wish come true. As a utility door that attaches to any standard window screen, ScreenLet is your key to convenient outdoor power and cable access. No more running cords through doors or windows. With ScreenLet, you can easily power your outdoor life and keep your cable connections in place, right from the comfort of your home.
The majority of us have limited access to power around the outside of our homes.
Versatility: ScreenLet is perfect for a wide range of applications. Whether you're using electrical tools, setting up outdoor entertainment, connecting holiday lights, powering electric landscaping appliances, or even need outdoor cable access - ScreenLet has got you covered.
Convenience: ScreenLet eliminates the need for running cords and cables through doors or windows. It attaches easily to any standard window screen, providing an efficient pass-through for your extension cords and cable wires.
Safety: ScreenLet not only increases your access to power and cable resources but also helps protect your home from insects and prevents screen damage to your windows and doors.
Reliability: In the event of a power or cable outage, ScreenLet can be a lifesaver by providing essential access to generators and cable resources. So you can keep your lights on, your devices connected, and your life moving, even when the power or cable goes out.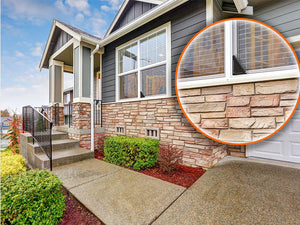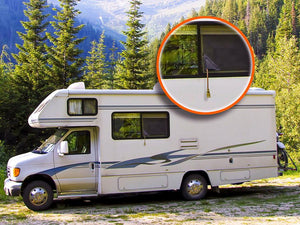 How the ScreenLet Can Help
You can use the ScreenLet window screen pass-through attachment just about anywhere. From houses, apartments, and condos to detached garages, sheds, boats, campers, and more — everyone, everywhere can get the power they need when they need it. As an additional perk, ScreenLet even supplies essential access to generators during power outages or blackouts.
Bring Inside Power Outdoors with Our DIY Window Screen Pass-Through Attachment
ScreenLet Overview and Installation
Bradford Keatts here, guiding you to install a ScreenLet. Check window clearance, use a utility knife, attach ScreenLet to the screen, install doors, create a slit for cords, and enjoy outdoor connectivity.