Easily Extend Power Outside
FROM INSIDE OF YOUR HOME
We've all experienced that moment of frustration when you realize you need to power a device outside of your home, but you don't have the power source you need to do so. In most cases, the only options are to either take the screen off and run the power cable from an interior plug through the window, or feed the cable under the door hoping it will shut all the way. With ScreenLet window screen insert, these frustrations are a thing of the past. Keep reading to discover how ScreenLet can make extending power outside from inside of your home simple, easy, and stress-free. Shop our cord door online right now to get yours!
Benefits of the ScreenLet Window Screen Insert
Greater accessibility to resources when and where you need them. Fits easily into any standard window screen. Easy to install in minutes. Simultaneously run multiple power cords through the cord door. Ideal for power cords, cabling, wiring, and small hoses. Perfect for year-round use. Cord doors and excess mesh keep the insects out. Perfect for vertical, horizontal, or crank windows.
Easy. Convenient. Accessible. Hassle-Free.
Bring Your Home's Indoor Resources Outside
ScreenLet offers a simple solution to a common problem many of us face every day: how to run power cords and other resources outside quickly and easily. Sure, you can always jimmy rig a window, door, or other entryways to get the resources you need outside of your home, but this can become a safety hazard, and may even damage various aspects of your home's interior and exterior spaces. On the other hand, the ScreenLet window screen insert is a quick and easy way to make your indoor resources available and accessible for outdoor use. What's more, you can even run power cables inside of your home from an outdoor generator during a blackout or power outage, which can be a real help.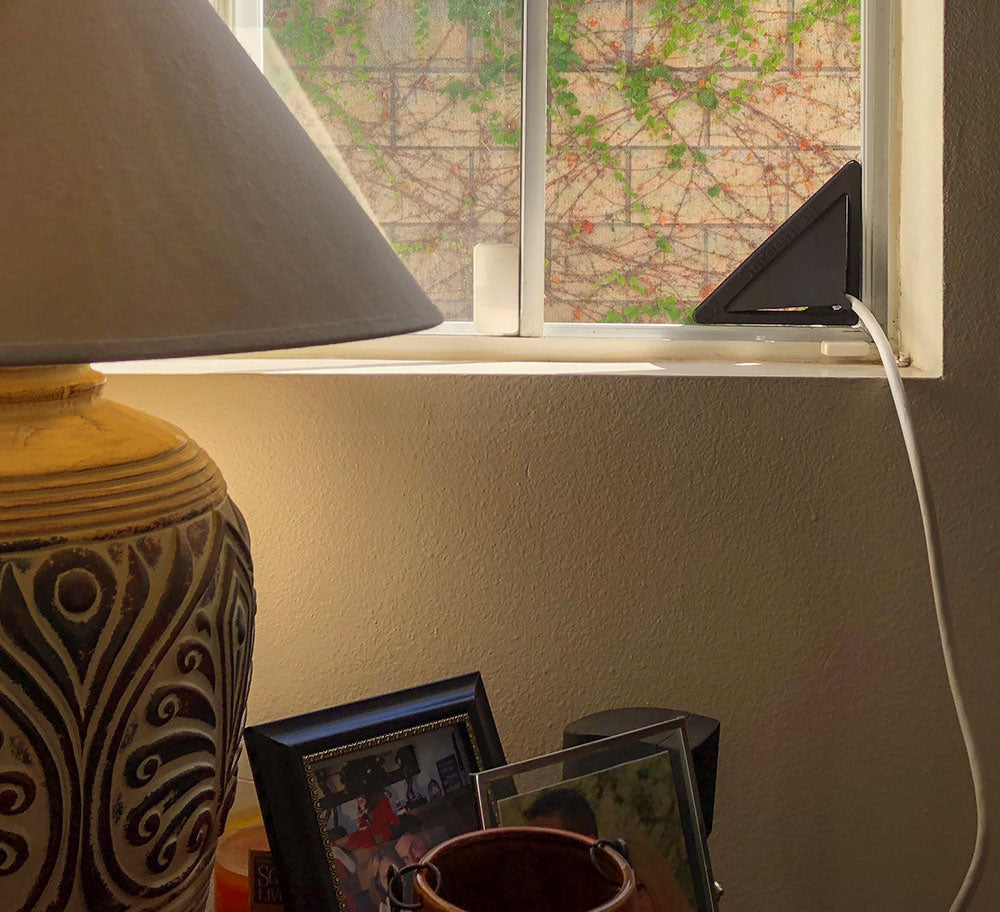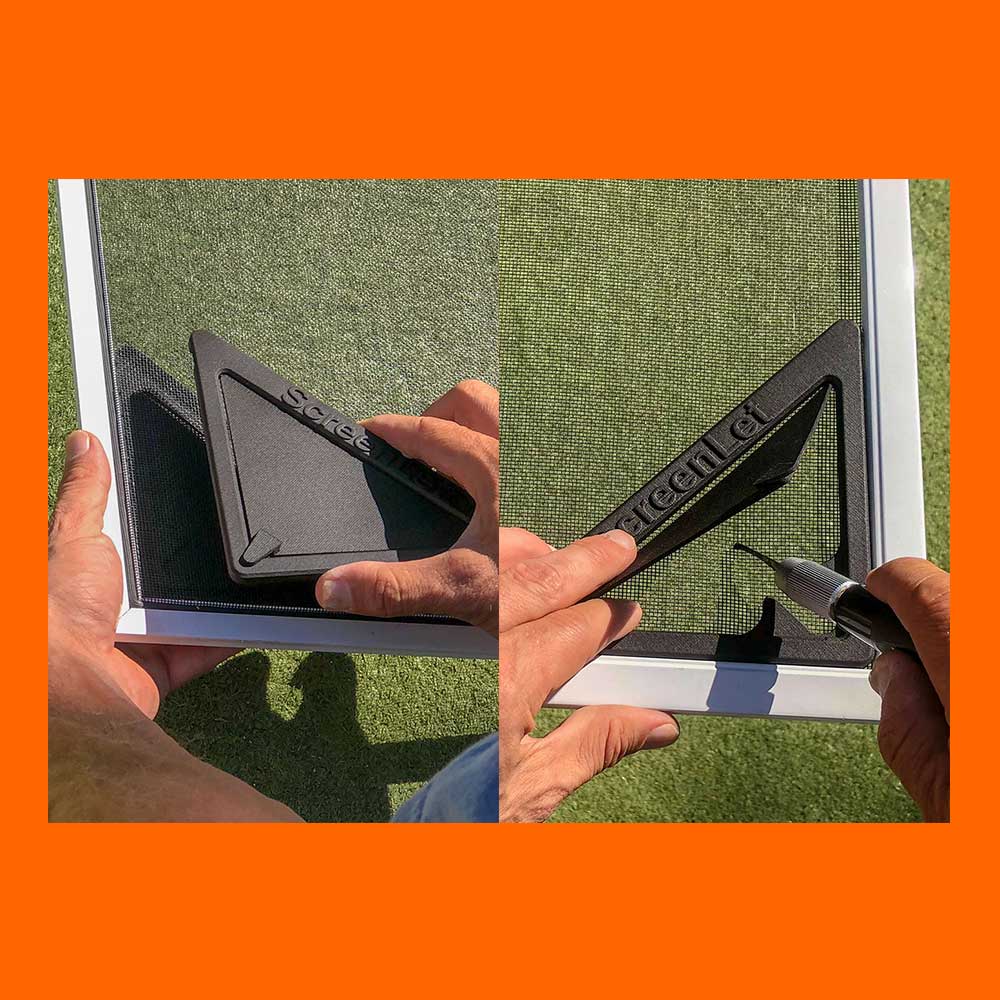 How to Install Your ScreenLet Window Screen Insert
Installation is incredibly easy and only takes a few minutes. The only tool you will need is a utility knife. Check it out!
1) Once you unpackage your ScreenLet, determine where you want to install it.
2) For easier installation, remove the screen you wish to install your cord door on.
3) Then, choose a right or left angle at the base of your window screen.
4) Next, simply place the ScreenLet attachments on either side of the screen and connect the ends together.
5) Finally, insert the moveable door piece, and using a utility knife, carefully create a small incision on your screen.
6) Be sure to leave the excess mesh in place to help deter insects.
7) For safety, we do recommend using a GFCI or power surge protector when running electric cables outside.
Where Can I Use ScreenLet?
The ScreenLet window screen pass-through attachment is ideal for any standard window screen on any type of residential building, including:
• Homes
• Apartments
• Condos
• Townhomes
• Modular Homes
• Basement Units
• RVs
• Cabins
• Boathouses
• Detached Garages
• Treehouses
• And More!
Our goal is to help everyone everywhere get access to the indoor resources they need outside — when and where they need them.
Order Today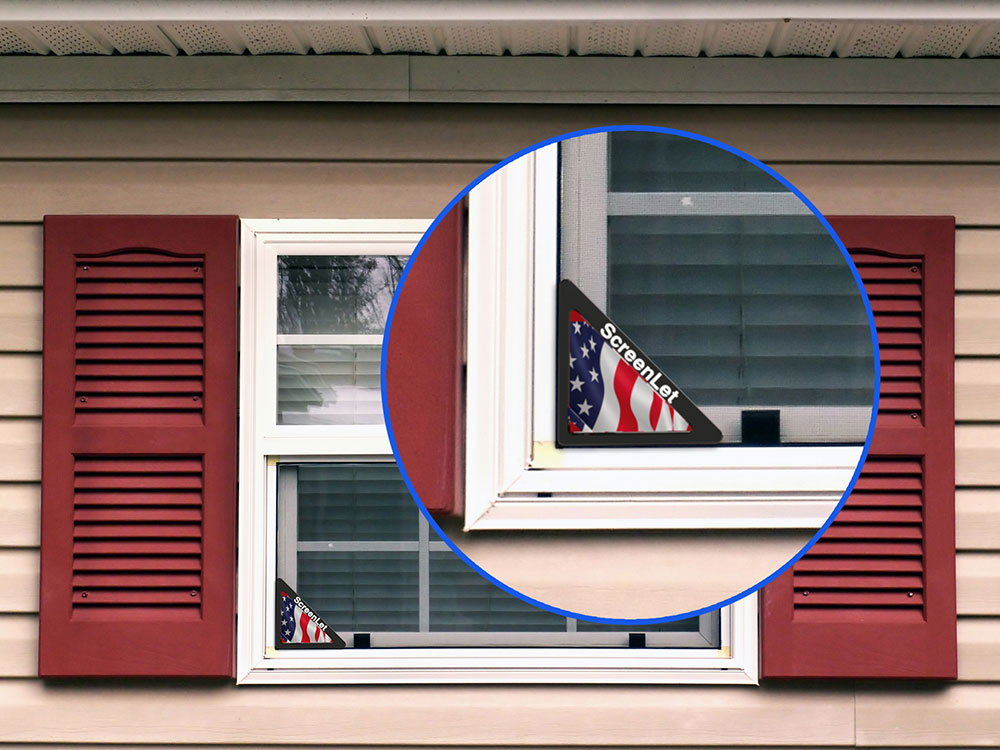 Bring Your Inside Resources Outside
The ScreenLet window screen insert is the easiest way to bring all of your home's indoor resources outside for optimal use, convenience, and accessibility. From electricity to water and more, this is the only window screen attachment you need to easily extend the resources inside your home outside. Contact us today if you have any questions about ScreenLet, and be sure to explore our FAQs for even more insights about ScreenLet.
Get My ScreenLet